2016-2017 School Year
Parent-Child Program (1-4 years)
Multiple Mornings – 8:30 AM to 10:30 AM
Our Parent-Child program invites parents and young children to come together to meet new friends and share the wonders of the first three years of life. It is held in a nurturing environment, with natural toys that bring out a child's imagination and initiative while also encouraging the child to develop social skills. There will be time for a wholesome snack, songs, rhymes and stories, as well as a time to be outside. Seasonal craft projects will be presented. Information about early childhood topics and conscious parenting will be made available.
The program will be facilitated by experienced early childhood teacher, Martha Buche, M.Ed.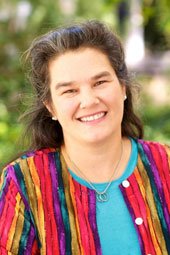 Come join Martha for inspiration and enjoyable mornings with your child!
Each 8-week session is $120 for Parent-Child;
10% off enrollment of multiple sessions
$25 sibling discount per session (siblings over 1 yr)
The program is held in the Parent-Child Classroom at the school
Parents and young children are welcome to join us at any time
If you are new to the program, you can try the first session for free!
To sign up, contact Jordan Brudos, Enrollment Coordinator at
enrollment@pleasantridgewaldorf.org
or call the school at 637-7828
Parent-Child 2016-2017 Registration Form (click here)
SPACE IS LIMITED SO SIGN-UP EARLY!
Fall 2016 Session: Sept. 7th – Nov. 18th (No classes 10/24/16-11/4/16)
Winter 2017 Session: Jan. 9th – March 10th (No classes 2/20/17-2/24/17)
Spring 2017 Session: March 20th – May 26th (No classes 4/10/17 – 4/21/17)
Parent-Infant Program (0-12 months)
Parent-Infant class offers time for conversation and sharing with other parents. It is a time to discuss articles, issues and parenting choices with others and the group leader. Learn more about your infant's development. Get the support you need to parent in an environment that offers space and safe, natural items for your child to play and interact with. While we chat we use our hands and a variety of natural materials to make beautiful and useful things to enrich our lives and the lives of their children.
It will be offered weekly (day TBD) from 8:30-10am. Cost is $100 per 8-week session (see session schedule above). Please note: No class 9/14-9/16.
ALSO: Free Saturday Play & Puppet Mornings

Join us for a Saturday morning from 9-10:30 am this fall, winter and spring for a seasonal play and craft. These mornings are a great opportunity for families to celebrate the changing of seasons together and create a simple craft made of natural materials. These mornings are FREE and open to the public. Space is limited – registration is required. Play and Puppet Mornings will be held in the PRWS Parent-Child Classroom.
Play and Puppet Mornings Schedule:
Fall: November 19

Winter: February 4th
Spring: April 29th

To sign up, contact Jordan Brudos, Enrollment Coordinator at
enrollment@pleasantridgewaldorf.org
or call the school at 637-7828