The 2019 Holiday Faire is December 6th and 7th
Holiday Faire 2019 Schedule:
Friday, December 6th – A Joyful Wassail for Adults
Live music and entertainment, singing, tree lighting, unique artisan vendors, festive meal, decadent desserts, silent auction, raffle and dance party.
Pre-sale of tickets encouraged
Golden Pass – $25 in advance / $30 at the door
(includes entry, dinner, dessert, and a raffle ticket)
General Admission – $8 in advance / $10 at the door
Tickets available at Viroqua Food Coop and Pleasant Ridge Waldorf School office.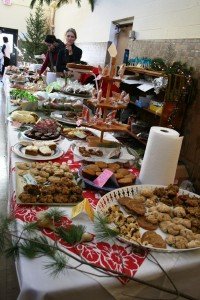 Saturday, December 7th –

A Festive Day for the Entire Family



Admission: Free!
Beautiful craft making, marionette play, children's castle, crystal boat, and raffle. Unique artisan vendors, silent auction, hearty lunch, bakery, and live music.
Free (food, beverages, and activities purchased separately)
All are welcome as we open up the school for a day of holiday magic. Shopping, food, puppet shows, crafts, and holiday cheer.
Holiday Faire Vendors:
We feature vendors each year that showcase artisan, handmade gifts for our community.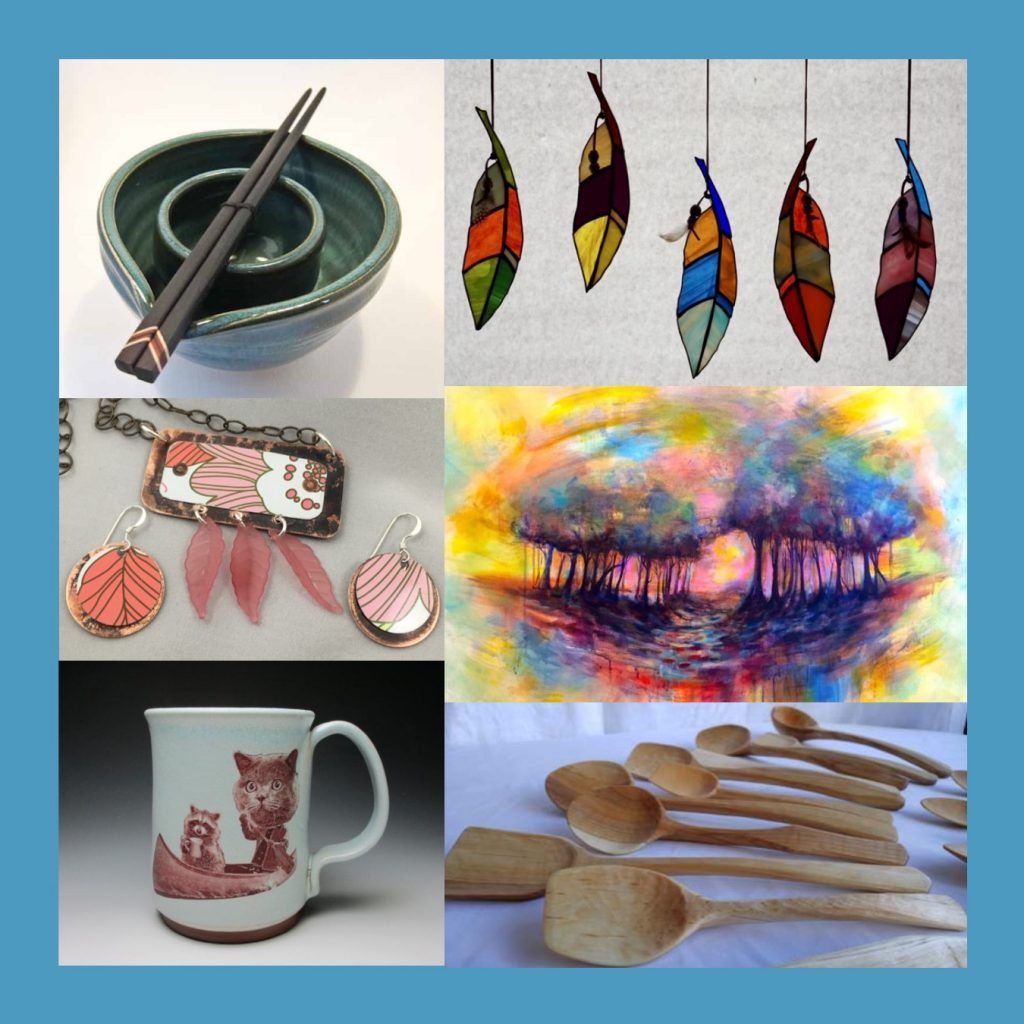 2019 PRWS Holiday Faire Artisan Market Vendors
Better Way Bags: Cotton bags to replace single use plastic for produce
Connie Minowa Art: Original art paintings, giclee prints, wearable art pendants and jewelry
Daisy Evans: Mosaics
Gem Alchemy Creations: Elegant hand-crafted necklaces/wrist wraps—silk ribbons & unique stones
Good Monday Group: Hand-woven wool rugs, stained glass, yard art and mosaics
Honeypot beeswax candles & Busy Lizzy: Beeswax candles & knitted animals and dolls
Jaali's Dollies: Handmade soft sculpture dolls and creatures
Kindred and Nicholas WazeeGale: Hand carved wooden ware, woven birchbark baskets, deerskin side bags and accessories
Lil' World Faerie Gardens: Faerieish edibles, faeries, faerie scapes
Moondance Metals: Fine metalsmithing, jewelry, enameling, a little wood working and sewn reticule bags
Nan Marshall Designs & Hub's Happy Hives Honey: Metalwork jewelry; Local, raw honey
One Eyed Cat Crafts: Handmade functional ceramic ware with funny pictures on them
Paper Scissors Stone: Waldorf art and craft supplies
Pete Sandker Art: Watercolor paintings, prints, and greeting cards
Pierce Hill Pottery: Pottery
Pomegranate: Handmade whimsical toys and clothing made from recycled fabrics
PRWS 7th Grade Class: Citrus blossoms, gift wrapping station
PRWS 8th Grade Class: Walking pickle cart, handmade signs
PS Pottery: Pottery, wooden spoons, paper crafts
Ravenscrafts: Mythical creature jars, acrylic paintings, bead ornaments
Rebecca Felten: Silverware jewelry & charm earrings
Red Lantern Leatherworks: Custom bridle leather belts while you wait, wristbands & leather earrings
Sacred Folkways: Beeswax candles, body care products, personal & home products
Scaly Wings & Things: Ecology/nature inspired block print/screen printed art
Tree Bone Arts: Earrings and holiday wreaths made from wild harvested and upcycled materials
UberDork Designs: Whimsical fiber arts and kitschy clay ornaments
Viewpoint Farm Fibers and Handwovens: Handwoven scarves, vests, wall hangings, wool and cotton floor rugs, and natural dyed yarns
Youth Initiative High School: Screenprinted t-shirts/sweatshirts, and handmade Mexican tiles
Holiday Faire Silent Auction
Do you have items or services that you'd like to donate to the Holiday Faire Silent Auction? We're asking for gifts valued at $25 minimum. Please click on the form below to submit your donation.
Please fill out this information completely. Contact Kate Holmes at 608-387-2236 with questions.
All donations will benefit our children and programs at Pleasant Ridge Waldorf School. Thank you for your generous gift!
Thank you for your support of the PRWS Holiday Faire!