Another Successful Grandparents and Special Friends Day!
On Friday, October 12 the whole school was bustling as we welcomed nearly 90 grandparents and special elders to our Grandparents and Special Friends Day program. This annual event is much anticipated by all, and a great opportunity for the elders in our children's lives to learn more about PRWS, Waldorf education, and experience for themselves our school's unique culture. We started the day with a student assembly, followed by visits to grades classrooms for main lesson. A reception featuring an alumni speaker followed, then visits to special subject classrooms, Growing for Good, and a luncheon. It was a full morning!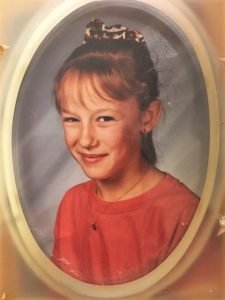 PRWS alumnus, Zoe Coleman, was the featured speaker at the reception. She spoke eloquently about her experience as a PRWS student, and the many ways in which Waldorf education has continued to shape her life, her career, and now her parenting. Zoe is a school counselor for North Crawford schools, where she provides ongoing emotional support, relationship and conflict resolution skills to elementary students.
Zoe and her family have returned to Viroqua after several years in the Madison area. Her husband, Joe, and their sixteen-month old daughter, Everly, are enrolled in our parent child program this fall. It's been a wonderful experience for all, and especially sweet to welcome another second generation PRWS family to our program!
It takes the efforts of many for this day to turn out so well. Bountiful thanks to all the teachers and students who prepared assembly presentations, welcomed guests in their classrooms throughout the morning, and the administrative staff who pitched in to make it the success it was.
Special thanks to the parent volunteers, many of whom were behind the scenes making the magic happen. They did this in the form of soup-making, food prep and presentation, heavy lifting, table setting, coffee hauling, clean up, really anything that needed doing. And with smiles on their faces, all while getting to know one another a little better. It was beautiful to behold.
Special thanks to Kickapoo Coffee, Organic Valley, and Wisco Pop for delicious, in-kind gifts.
We hope your loved ones enjoyed themselves. If you think they would like to receive updates from us (Calyx, eNews), please send their contact information my way along with any feedback you may have for next year's program. Please contact Robin at [email protected] or phone 608-637-8504 to share your feedback.